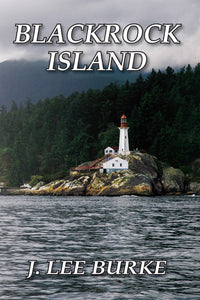 BluewaterPress LLC
Blackrock Island by J. Lee Burke
Regular price
$20.95
$0.00
Unit price
per
When Laine Sullivan, an undercover NOVAS operative, takes a mission in Ireland, she is faced with unraveling the murder of thoroughbred horses. She uses her interior designer cover to work for a handsome, wealthy racehorse owner and breeder, Miles Bourke. He hires her to design a party room in his lighthouse tower on his remote island in Ireland. Her investigation of him turns into a romantic affair that is surrounded by murder, money laundering and drugs. To complicate matters, Laine discovers the "big boys" in the horseracing business may also be behind the "milkshaking" atrocities on the racetrack. As she embarks on her quest for the truth, she questions her sanity when she thinks she sees her dead husband alive. This vision leads her to dangerous implications about his death.
Burke launches unforgettable characters enmeshed in a psychological journey that includes the mysterious death of Laine's husband and a diabolical presence in the largest horse racing and breeding syndicate in Ireland, France and Saudi Arabia. What unfolds is an adventure filled with twists and turns as Laine pursues an elusive murder or murders as more lives are taken every minute. The plot unfolds with the killing of a priceless horse the minute she sets down in Miles's helicopter on Blackrock Island.
"This is compelling crime fiction at its best -enormously entertaining. I was sucked in from the first chapter. Burke keeps you turning the pages."
Chuck Sambuchino, freelance editor and former editor with Writer's Digest Books
"Blackrock Island, by J. Lee Burke, paints an indelible picture of the characters in your mind, taking you on a fast-paced journey of double dealing, murder and intrigue. There are good ones and bad ones in this book, and Burke metes out the satisfying justice that most of the characters deserve. Once you start reading, it doesn't take you long to get hooked. The thriller is a good first effort by this budding writer."
Cliff Carlson, Publisher,

 

Irish American News
You will enjoy and possibly reread a page or two as you will not want to miss a syllable. Mystery, romance, bewilderment, history and more fill this book from first time author J. Lee Burke. The author knows, shares and creates. Here is to her next book.
ISBN: 9781604521283
Shipping Weight: 1.0 lbs.
---